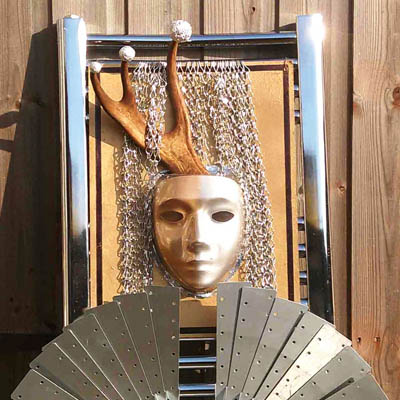 The Big Syn Art Awards celebrate the achivements of artists who are part of the 'Syn Art 2030' project.


'Syn Art 2030' is an art and creativity movement promoting functional art made from plastic waste and found objects.
The 'Syn Art 2030' project aims at encouraging the synergy of novel ideas to turn plastic and other waste into pieces of art. Ideally, these pieces of art should meet one or more purposes for use, but non-functional pieces of art made of plastic waste or other found objects or waste are equally welcome!

The idea is to create all such art forms with minimal or no additional carbon footprint or environmental damage at all. The movement aims not only at inspiring people to make, collect and use such art forms but importantly to draw everyone's attention to the fact as to why such art is created in the very first place; hence, be more thoughtful when deciding to use plastic or producing other non-recyclable waste.
Details of the Big Syn Art Awards are yet to be announced.