Big Syn Institute is an initiative of the Centre for Big Synergy, London.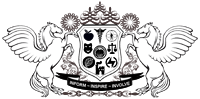 Centre for Big Synergy (CBS) is a not-for-profit, global consortium of cross-disciplinary 'synergists' tasked to create a thriving, capable and responsible future for us and generations to come.
CBS is facilitating the synergy of ideas and actions amongst its members and others, for them to create a more responsible tomorrow for all.

CBS is led by an independent think tank of change makers
from a wide range of backgrounds including academia, international development,
scientific research and development, food and hospitality, sustainable
development, healthcare and medicine, business and social enterprise, film
making and writing, to name a few.

One of the initiatives to further the goals of CBS is the Big Syn Institute.
'Big Syn' represents 'Big Synergy' – the driving force of CBS.
Given the state of the world around us, there is a well-recognised need of building a more responsible future for us. Moving images and art, in particular, have since ages inspired, challenged and proposed much-needed changes to our socio-economic conventions. These creative forms hold immense power to bring to perspective the 'real' needs of the time and offer ideas of meeting those needs through a synergy of ideas and actions. They also help open dialogues amongst, at times, totally disjointed parts of the society to usher a new era of collaboration and change.
Driven by this optimism and goodwill, the Big Syn Institute organises the Big Syn International Film Festival, London (BSIFF), and an annual art award.
Governance and transparency
Synergy of ideas and actions is the biggest creative force.

The Big Syn Institute is a platform that promotes and celebrates inspirational creativity that has the power to inspire the civic society, organisations and governments to create positive changes in the society, economy and environment, to ensure long term sustainability and responsible growth for all.
PURPOSE
Nurture, promote and support creativity as a force for positive change in the society and across the world.
ACTIVITIES
Organise and promote inspiring creativity in the form of moving images and art, through BSIFF and Syn Art award.
OUTCOMES
Inspiring millions to engage actively in creating a better and more responsible future for them as well as others.