Congratulations to all the winners and official selections of the Big Syn International Film Festival
The festival reached out to over 30,000 filmmakers across the globe

Close to 400 entries were received

A BAFTA-award winning Jury comprised of leading Hollywood filmmakers such as Amma Asante (MBE) and Gurinder Chadha (OBE), media leaders from Yahoo and Roku Inc, and distinguished academics from London Businesses School and University of Creative Arts, to name a few, chose the category winners
Members of public from across the world voted for the People's Choice Award winners
An estimated 1M+ viewers, voters and visitors


Through the festival's social media posts, PR initiatives, online screenings and public voting, over a million people from across the world are now aware of the UNSDGs and understand what they themselves can do to meet the UNSDGs by 2030 through their independent or collaborative initiatives

Press coverage of the festival and the winning films in Europe, Africa and Asia helped spread our mission far and wide

Filmmakers have seen manifold increase in views of their films on streaming platforms (e.g. Amazon Prime), and people's interest in their work after winning prizes at the festival
---
Join the millions of viewers to view and share these inspiring films below including some world premieres.
Supported by

These films portray one or more of the 17 United Nations Sustainable Development Goals (UNSDGs). Find out what these are and how they are impacting you and your community, directly or indirectly.
Learn what you can do to ensure a thriving and responsible future for yourself and others by 2030.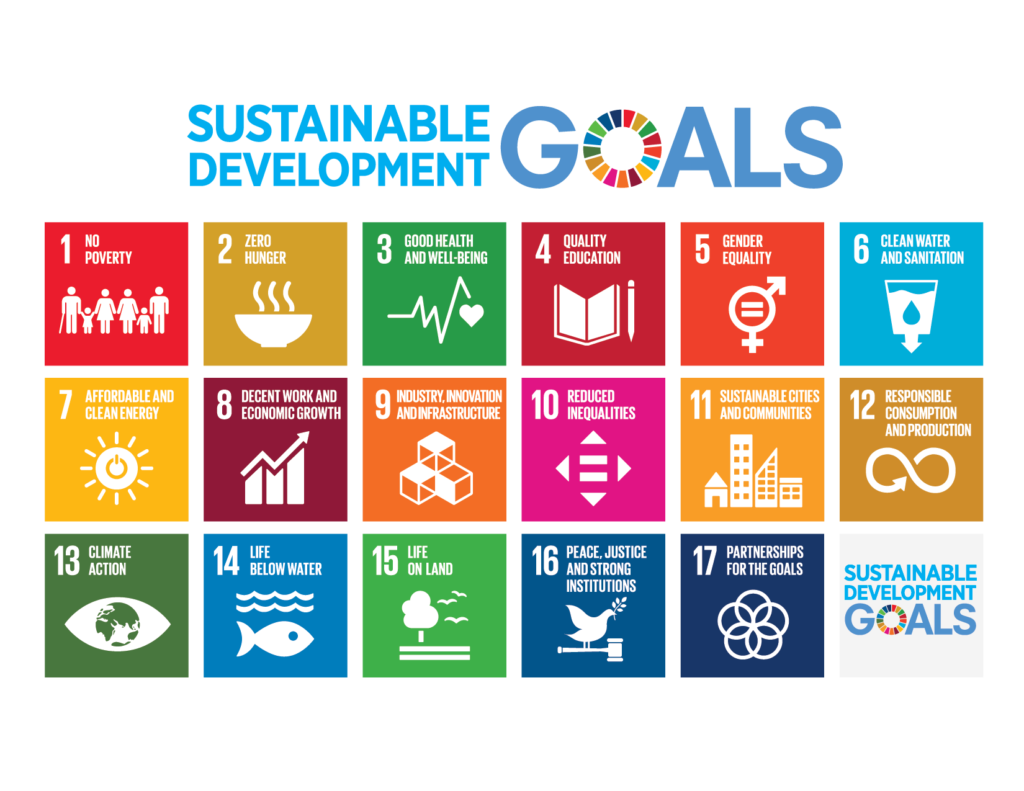 ---
Feel free to share these films with others to make them aware of the UNSDGs through these wonderfully relatable stories and inspire them to act now to create a thriving and responsible tomorrow.
---
People's Choice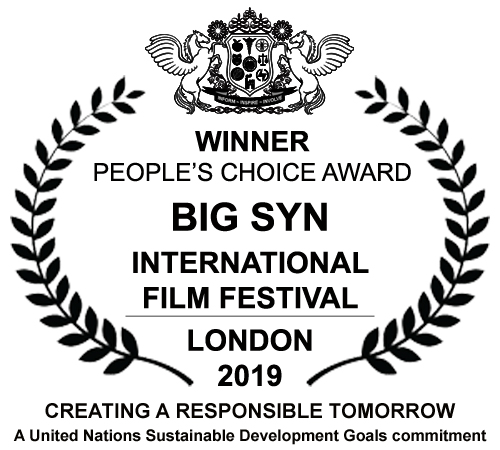 Understanding | Umit Aygul
Aydın, who was sensitive and aggressive in his writings and speeches against injustice, is a successful and famous writer who prepared research files about social problems in a magazine. What will be the attitude of the incident that Aydın witnessed when he went out to the street for research paper on child labor.
---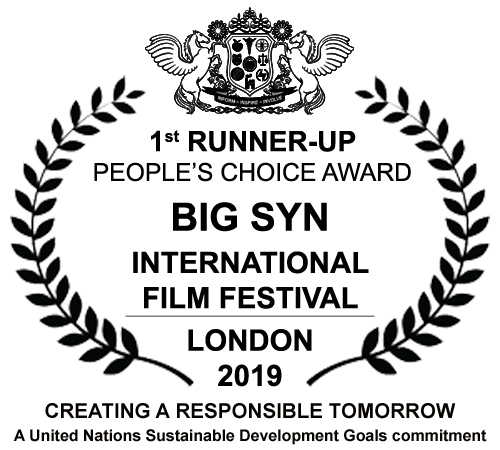 Mother of Tibetans | Niklas Goslar
A woman decides to have a meaningful life after entering pension age. For 30 years Irmtraut Wäger headed German Aid To Tibetans and helped the Dalai Lama and the Tibetans in exile. She collected about 30 million Euros in donations and took care of over 5.000 Tibetan godchildren. Furthermore she facilitated the construction of schools, hospitals, kindergardens and old people's homes all over India. Overall it is estimated that she created a better life for more than 20.000 Tibetans in exile. Today Irmtraut Wäger is seen as a shining example of successful refugee relief.
---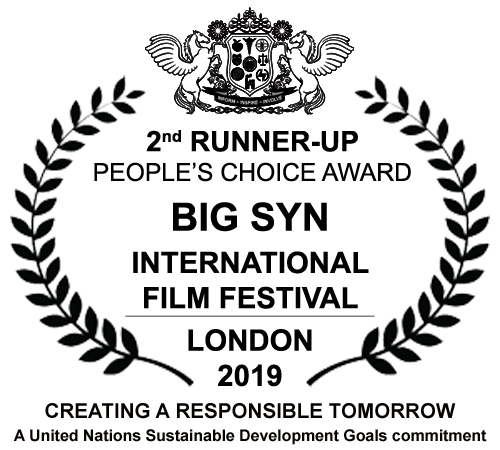 Shame of puberty | Kizito Samuel Saviour
Akello, a 14 year old impoverished but open minded young girl sees a chance of re-joining school through the school project Search where the best student gets a full year academic scholarship. However, when her menstruation period occurs unexpectedly in the presence of boys, her hope is shattered away by the incident and intimidation of the boys. With no money to buy pads, she opts to overcome the problem by making a Re-Usable Sanitary Pads at the same time helping her poor diabetic aunt.

Director Statement

I am a very passionate story-teller! Growing up where there were no access to TVs, I was fascinated by folk-tales as told by our seniors around the bound fire. I would identify myself with the tales and loose myself in imagination. This has in the long run impacted how I make films. I won't make any film unless I am emotionally and psychologically attached to the story. For I believe, once the creator of art work is not impacted by his work first, the audience might also not be impacted by it. During the production of the any film, I would make sure I fuse all the various elements of arts; music, sounds, visuals, performance and many others to make the story engaging and thoughts-provoking to the audience. Most of my films tackles situations around our society but I don't offer solutions, I rather makes films that provokes discussions and challenges our perceptions, thoughts and deeds.
I make films basically for two reasons; to raise awareness and entertain at the same time.
Shame Of Puberty came as a result of a great desire to give a voice, to challenge at how we look at menstruation and suggest a way in which we can support one another!
As a story teller, I am happy this work shall touch more people and help keep girls in school once its screened to wider audiences world-wide.
Animations
Dry Fly | Rut Juan Mompó
Margarito, a thirsty fly, is about to die in a really hot day. With a broken wing, and not being able to fly, he sees a water drop inside of a carnivorous plant. From there, he will involve himself in an adventure in order to get his goal without dying in the attempt.

The main thing is that we wanted to tell a funny story. A story that was discovering its secrets with the character, in a contemporary world where the simulation of the nature alters perception and nothing is what it seems.
---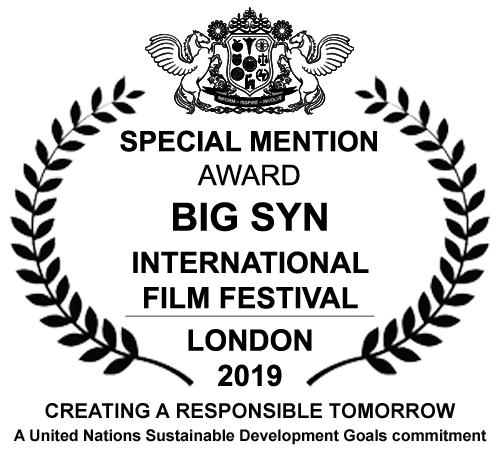 The Flight | Alain Bidard
Password: bc333bc
"Every year, the Caribbean is crossed by dozens of deadly hurricanes. In 2017, the category 5 hurricanes Irma and Maria devastated many islands of the Caribbean, leaving them with nothing. Thousands of inhabitants were forced to exile and take shelter in the neighbouring islands that survived the disaster. This film was specifically created to welcome them, to give them hope, to tell them that we understand, that we know what they are going through and that we are here to help them.
"The Flight" is the story of a climate refugee whose family has been taken away by the hurricanes. A man like you and me who tries to do everything to rebuild the life that he lost and to give a meaning to this new life.
The film was received with conflicting emotions. Many refugees loved the film for its accuracy and its empathy. Others disliked the film because it was describing too realistically what they were going through, like if the film was uncovering what they were hiding inside.
The film helped a lot of refugees since 2017. And It is still used nowadays to help more. With this film, we are proud to have contributed to the betterment of our human community."
---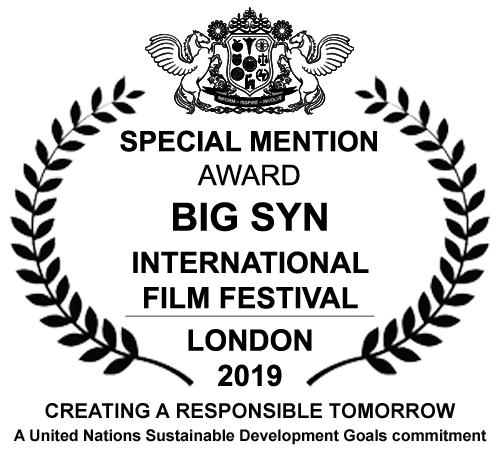 Melty hearts | After Sky studios
"A penguin tries to save his family from the damage that global warming has caused to their habitat."
"Melty Hearts" is a 2D animated short film of approximately 4 minutes made in Chile, written, directed and produced by Patricio Cisterna and Manuel Cisterna.
We wanted to realize "Melty Hearts" as a social criticism and thus reflect how the selfishness of the human being in his search for development and progress help to makes it more difficult to curb the effects of global warming, which, little by little destroys the habitat of many species. Through this short film we wanted to express the worrisome impact that climate change has had on the increase of thaw at the poles, especially in Antarctica and that people become aware and realize that it is up to us to change the fate of our planet.
Feature Films
Ek Aasha | Mayur Katariya
Why this film is important: India's approx. 5 million transgender women have no access to education and career, despite its progressive policies (on paper) for transgender people.
Let's break the cycle.
Ek Aasha, is a ground breaking independent film. The film stars 11 Indian transgender actors; and is an Australian film set in India and made in Hindi language. The film references the thousands of years old continuous culture of Transgender people in modern India. It is a story of a Hijra/Transgender girl's struggle to become a teacher.
Ek Aasha team held a private screening in January this year and all 30 Hijra/Transgender audience members reported in our interviews that they felt that "the film was showing their own story" and that "everyone should watch this film to know that we are as humans as everyone else" and "we have same aspirations and talents as everyone else".
Ek Aasha questions the norm and the system, and encourages future and current Hijra children and Hijra gurus to subvert it – both within their own Transgender community as well as the wider mainstream community.
Making such a film in India has been a huge undertaking especially as an independent, self-financed, first-time filmmaker. However, since I believe in the message of the film I will keep going until the film is accessible to its rightful audience – 5 million Hijras in India and their friends and family, as well as other millions of transgender people in the Indian subcontinent and people who are interested in watching socially responsible arthouse films.
Short Films
---
Pagg | Nardeep Khurmi
In the aftermath of a hate crime, a Sikh American man grapples with his fears and anxieties as he attempts to celebrate the 4th of July with his wife and infant son. As tensions rise through various microaggressions and racially charged encounters, he makes a tragic decision that changes his identity forever.
Director Statement
There have been many shootings and violent crimes targeting the South Asian community since 9/11, but I was struck by a recent murder in Kansas City where the assailant was bold enough to scream "get out of my country" while opening fire on an Indian man. I couldn't shake the feeling that this was and is becoming the norm. And before I knew it, that sort of rhetoric crept back into my life.
I've dealt with my own racially charged experiences, but I was shocked that, in a liberal city, the day after our presidential election, I was yelled at to "go back to your own country, Osama." That hadn't happened in years. And I had to do something about it.
My family is Sikh. I was raised Sikh. I decided to center the film around a Sikh American because Sikhs are an underrepresented minority within the larger South Asian community. The general public doesn't know much about Sikhs, and because of that, they are often the targets of these violent crimes.
Recent events have emboldened the worst in society. Hate crimes and violence are on the rise, and not many people recognize the fear that many South Asian Americans live under as a result. I wanted to tell a story that explored these racial tensions growing in our country from an empathetic, slice of life point of view. I made Pagg to share what being "othered" is like. I'm hoping that by placing the spotlight on this community, it will help audiences recognize that we all share the same values, regardless of our background or ethnic and racial identity.
---
The Brownlist | Ursula Taherian
The Brownlist is a satirical comedy that explores race and what it means to be "diverse" in the entertainment industry. It's the story of a girl blessed with two races but seemingly not enough of either to fit in. I created the film because as an Afghan-American actress, I continue to find that I'm not "girl-next-door" enough to be the white lead, but not "fresh-off-the-camel" enough to be the brown friend (or burka-clad-wife-of-a-terrorist). I've been asked to darken my skin, thicken my accent, and even lie about my ethnicity since being Afghan didn't count as being "ethnic."
My film is about breaking down stereotypes and re-shaping the way the world sees people from the Middle East. On a universal level, it examines the themes of self-acceptance and 'enoughness'—that what makes us unique is what makes us enough. The world isn't black (or dark brown) and white, and neither are people. And that should be celebrated.
A study presented by the MENA (Middle Eastern North African) Arts Advocacy Coalition found that there are only 1% of MENA actors in regular roles on TV, and of that, 78% are depicted as terrorists, tyrants and other stereotypical characters that reinforce negative perceptions of those people. Representation on screen, in the news, in all forms of media is important—not just for how it teaches others to see minorities, but how minorities see themselves. Within diversity lies diversity.
---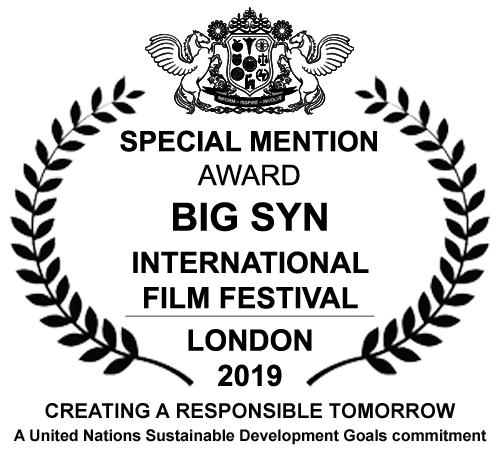 5xDehors | Daphne Charpin Lèbre
5XDEHORS is a short documentary on the difficulty of accepting one's homosexual identity. There are 5 interviews which are connected through song, a hint of poetry in these sometimes difficult accounts. We discover five fundamental stages in its acceptance that mirror the 5 main stages of life (birth, childhood, youth, adulthood, old age)
---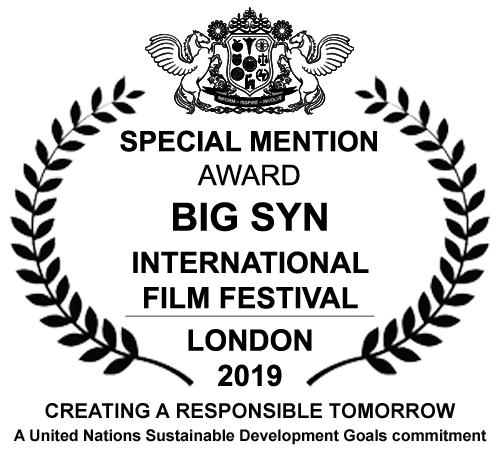 I am not an actresss | G-Art Brand
I'm not an actress- a narrator of women affected by drugs in Iran and other countries. The film is about an actress who goes through drug addiction to learn about addiction and conducts a research to play this role. It turns out that she is unable to understand the problems that exist for addicted women. In the film, we've tried to portray the problems faced by women involved in drug addiction. The actors/actress and filmmakers who want to make a film in this genre needs to do a lot of research before making a film that is believable to viewers. But it is to be noted that drug addiction will ambush any individual once they make the wrong decision- it does not matter if they are literate, illiterate, rich or poor.
---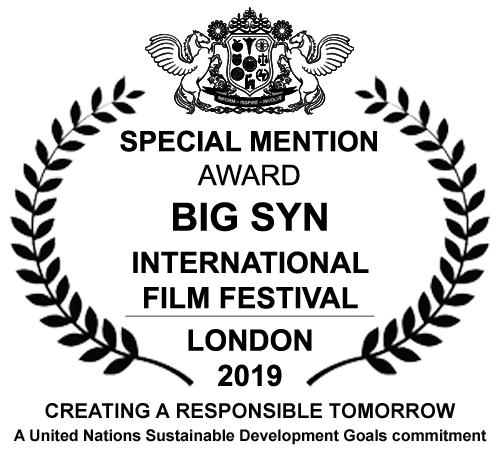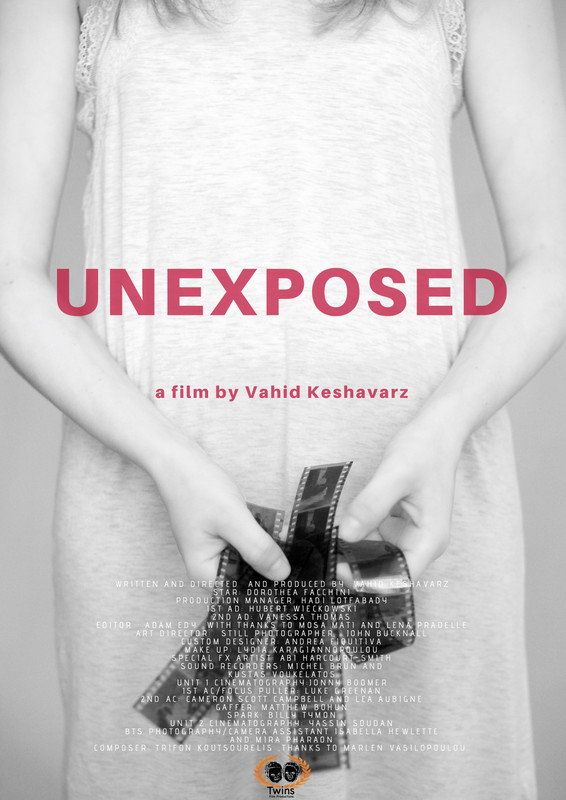 Unexposed | Vahid Keshavarz
Emily is grappling with depression when a discovery from her past changes her world.
Documentaries
Women are the answer | Fiona Cochrane
Population growth has been left out of the climate debate because it is seen as controversial, yet it is one of the most important factors. The global population has passed the 7 billion mark and India is overtaking China as the most populous nation in the world, but one state in southern India has found the solution. The unique history of Kerala and 'the Kerala Model' is outlined, using it as an example of achieving population control in developing countries without coercion.
---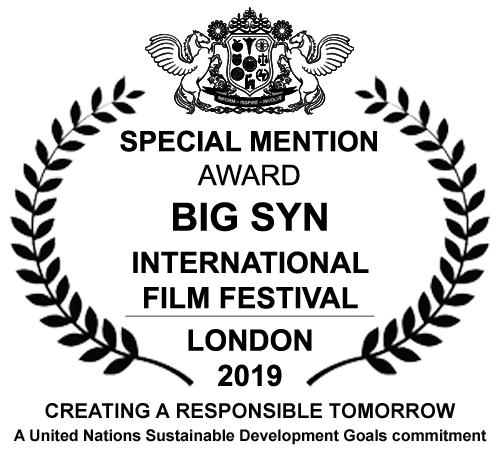 For a better life | Yasmin Mistry
Sold for $100 at the age of 5, Fekri suffers through years of abuse before his plight is discovered. After almost a year of hospitalization and therapy Fekri moves into a group home where he finds support, mentorship, and eventual forgiveness towards the family which sold him.
---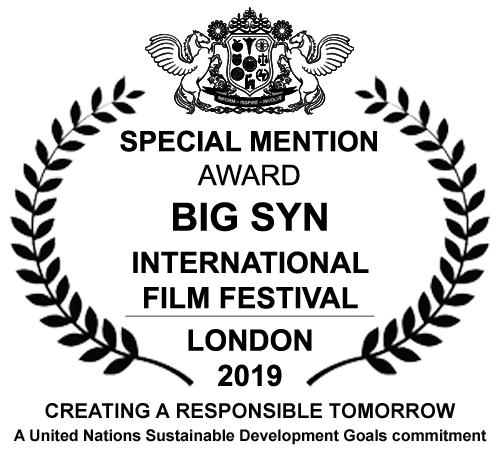 WANTOKS: Dance of Resilience in Melanesia | Iara Lee
Password: westpapua
In 2018 the Solomon Islands, in the South Pacific, hosted the Melanesian Arts & Cultural Festival, celebrating the country's 40th anniversary of independence. On neighboring island states, the struggle for freedom continues, as West Papua resists Indonesian occupation and the residents of New Caledonia still live under French rule. In all Melanesian countries, residents face the common challenge of climate change, as rising sea levels threaten to swallow both land and tradition. In this charged context, captivating performers are using their talents to celebrate local culture and draw international attention to their islands' plight, with the hope of spurring international solidarity and prompting collective action against the perils of a warming world.
---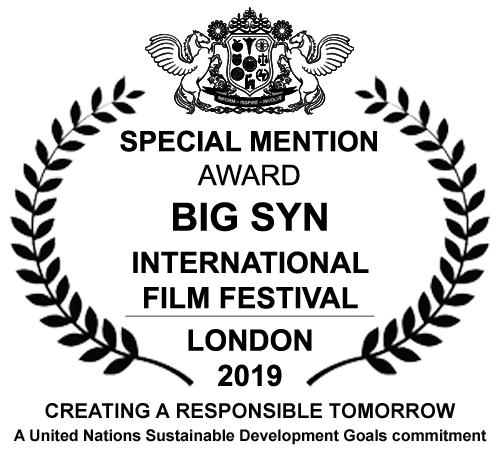 Purdah (Veil) | Jeremy Guy
Synopsis: The inspiring story of a young Indian woman who trades her burka for dreams of playing on the Mumbai Senior Women's Cricket Team and how the harsh realities for women in her country creates an unexpected outcome for her own family, ultimately shattering and fueling aspirations.
Objective: We made this film to allow remarkable women like Kaikasha Mirza and her sisters to share their stories. As filmmakers, we found their perseverance despite a mountain of obstacles to be incredibly inspiring and we hope that audiences feel the same.
Watch Free with an Amazon Prime account here.
Watch Free with a Kanopy account here.
---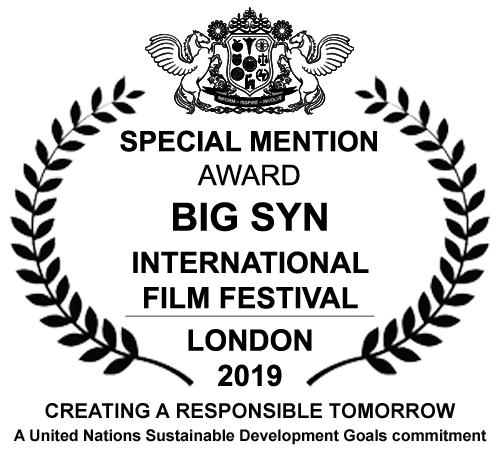 The Unsung | Sarah Thomas
The Unsung is a film on a dying tribe on the coastal region of Karnataka — the Halakki Vokkaliga. This once culturally rich tribe with a treasure trove of folk songs, passed down orally from generations is now grappling against the tide of modernisaton, with only a handful of old ladies who identify with the tribe, their traditions and cultures.
With the passing of these few old women, their very culture fades away.
The film touches on the struggles of the tribe, the clash between modernisation and their culture, the fight to keep their forests alive and the painstakingly long battle to be included in the Scheduled Tribe list in India. The Halakki Vokkaliga's story is a reflection of several hundred other tribes going through drastic changes in lifestyle, losing bits of their identity amidst the growth and development in the country. Their day to day battles on several fronts go unheard, unnoticed.
It is a record of not just a fading tribe but the fading diversity of India, as the country loses forgotten tribes living on the fringes of society.
This film is an unsung story of the last of the singing tribe, as they perish.
Public Service Announcements
My hidden agenda | Louisa Baxter-Bromley
This film aims to emphasise the importance of acceptance within our world of mental health. To acknowledge and understand anothers issues helps to overcome and comfort those struggling through the pain of an illness which may not be visible to all. The main focus of this being younger kids, for if not looked after, these states of mind may forever impact their future and ability to learn as well as adapt to societies ever-changing methods. Out of the few shown in the film, there are many more that need to be shown to the world so that we can help the children that influence the future of our planet.
---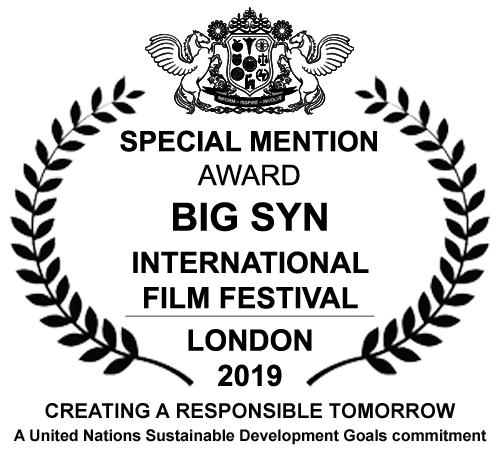 Inhale | Bicky Seth
Message to help quit smoking.

---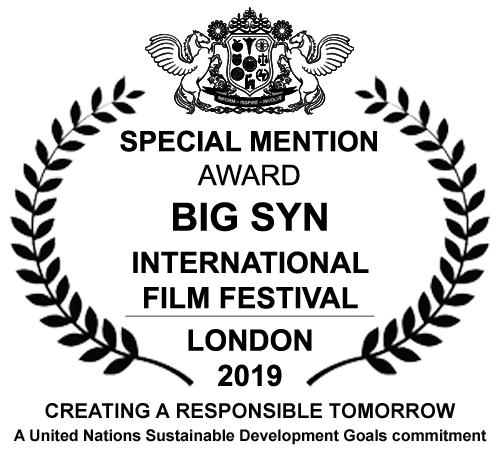 Return | Mostafa Gholami
To provide the cultural background for organ donation by brain dead patients, Mostafa Gholami, a short film director, tries to make a simple but impressive short film about a child staring at the clock in a hospital and waiting for an organ transplantation for his father. However, as such ideas have now become commonplace and have no considerable effect on viewers, the director decides to break with the tradition and produce a film with one plan which uses no additional actors or characters.

---
Official Selections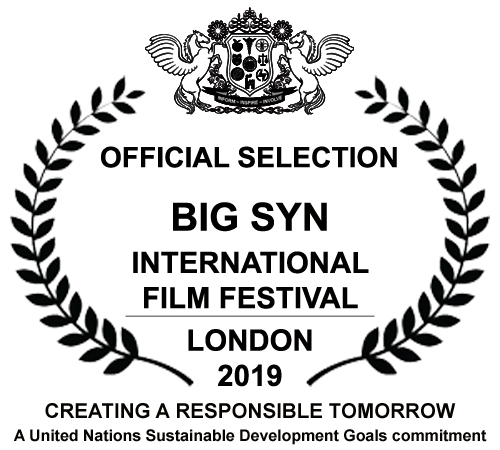 ---
Legend Has It | Ciara Johnson
---
The Kingcombe Centre Nature Documentary | Jade Bamsey
---
Carmen | Digital 104
---
Look at me for a moment | Muhammad Gharibi & Reza Sheykhlani
---
K-ndle | Pablo Mardones
---
Unclaimed remains | Tom Phillips
---
Chatter | Natasha K Lewin
Password: CHATTER_2019
---
Only voice remains | Makez Rikweda
Password: Forugh
---
Leafcutter | Catherine Chalmers
---
Dance of life | Peyman Zandi
---
Pioneers in skirts | Ashley Maria
---
Residents of the Last Floor | Amir Jalali
---
Stop or Explode! | Danish Jalil
---
Tommy Emmanuel: The Endless Road | Jamie Lewis
---
Cincuenta (Fifty) | Alberto Chumaceiro