Our volunteers strongly believe that creativity can inspire and empower individuals and entire communities to produce positive changes around them.
2022 Big Syn Film Festival
June – October

The Big Syn Institute welcomes applications from across the world to assist with organising and running the 2021 Big Syn Film Festival—from publicising the festival to administration and management of the online screenings, to preparing artwork, graphics and content as well as communicating with the applicants, partners, sponsors and patrons.

Interested? Read the commitments and experience, and then apply below.
Our featured volunteers
For the Big Syn Institute, it would not have been possible to organise and run the Big Syn International Film Festival in its full glory without the selfless contributions of our returning, as well as new volunteers, from across the globe.
The Big Syn Institute is eternally grateful to all our volunteers for their ongoing contribution to make the festival meet its mission.
Some of our notable volunteers of the film festival.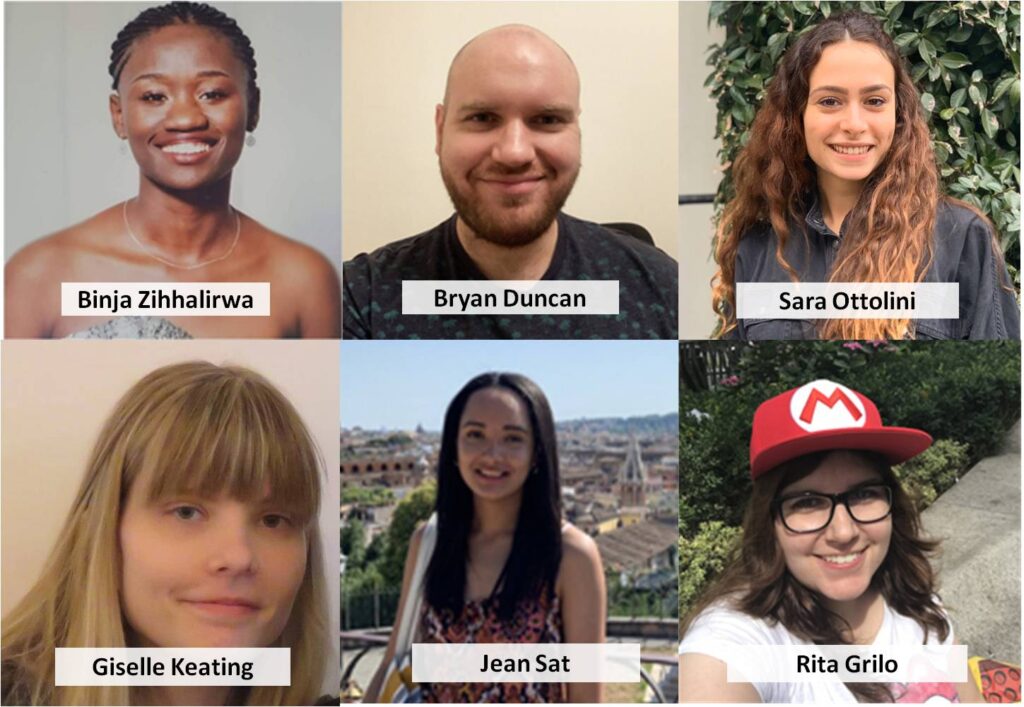 Apart from the Institute's and the film festival organising team's eternal gratitude, the volunteers also receive other perks and memorable experiences. However, perhaps the most important thing they get out of their experience is the feeling of accomplishment in being part of an international initiative that is bringing positive changes to the world through creativity.

If this sounds interesting and worth your while, join as a volunteer for the Big Syn International Film Festival, London. Before you apply, please read the following information to understand what is expected of volunteers and the benefits of volunteering with the Big Syn Institute.

Commitments and experience
1. You can commit to flexible amount of time to volunteer: A minimum of 1- 2hrs/day during the term of the festival
2. The roles are all home based
3. No formal qualifications are required and individuals of all academic backgrounds are welcome. However, ability to write a good copy and familiarity with the use of the widely used photo and video editing software/Apps used to create posts for social media is essential. Prior experience of working for such events will be a benefit but not essential. Ability to work with a team of volunteers and work towards tight deadlines is essential.

Benefits
1. Experience of working with experienced staff of the Institute and senior volunteers thus offering valuable experiences for further work, enterprise or volunteering
2. Learning or developing further real-world expertise in fundraising, social media management, communications, virtual event management, sponsor management and partnerships
3. Work with an international team from across the globe to exchange ideas and develop new professional or social networks

Please complete the brief form below and indicate dates when you can start volunteering. Also, please attach your current CV with the message. Unfortunately, applications without a CV cannot be considered.