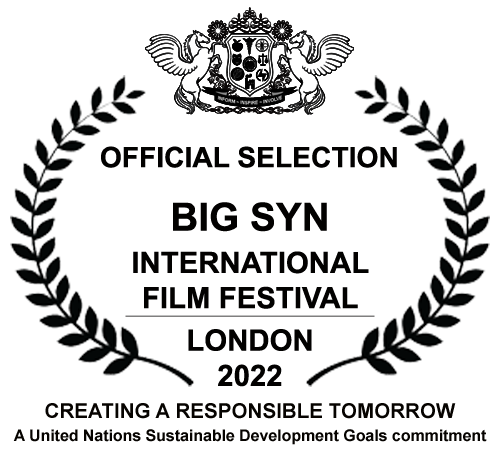 PSA/Charity films
You
Joe Whelski
A woman begins to realize her life at home is not what it seems
---
The Lost Childhood
Raj Kumar Das
All children are not fortunate enough to enjoy their childhood, for some the basic and mere privileges become a dream, and this friction revolves around a boy who instead of having a school bag over his shoulder carries the burden of a garbage bag, and desire for a normal life knowing that it is next to impossible he continues to battle for his life.
---
Cracked
Mahmut Tas
A little girl lives in a village with her mother where water sources are dwindling by day. Drought effects her imagination, even her doodles and drawings. Not only people but the nature struggles with the unrelenting aridness. This little girl though, never loses hope. She tries to do as best she can, sacrificing from herself for her beloved nature.
---
Bin Boy
Bauddhayan Mukherji
Through a light-hearted yet powerful film, Bin Boy brings the responsibility of waste segregation to everyone's doorsteps, literally. The film revolves around a young boy who takes a stand, by sitting in his trash-filled dustbin.
His unique protest garners a lot of attention, with everyone from the local milkman to press reporters wondering about his cause. In the end, his reasoning, like him, is innocent and earnest – if wet and dry waste is dumped together, his future will end up in the trash too.
While the premise and build-up are disruptive and fun-filled, the boy's message at the end really brings home the seriousness of the issue. It highlights the importance of keeping separate bins for segregating waste at home every day.
---
Free to swim
Okeremute Ovuorho
Plastic pollution has become one of the most urgent environmental issues we are facing presently. This film is about a discus fish and her fry. They lived happily for a long time until giant plastic materials where introduced into their environment, they now had to struggle to search for food and space. One day, in her hunt for food for her little fry, the discus fish got stuck in one of the plastic containers, she tried so hard but couldn't get out. Unfortunately, she died from suffocation weeks later. In an attempt to escape the same tragedy, the fry sadly fell into the same situation. Entanglement in plastic debris is responsible for the deaths of many aquatic organisms. It is estimated that about 1.1 to 8.8 million metric tons of plastic waste enters the world ocean from coastal communities every year.