Our everyday actions in this interconnected world impacts the lives of others living miles away, and vice versa.
Hence, your small step in supporting the Big Syn International Film Festival to educate and inspire millions, to act on the United Nations Sustainable Development Goals (UN SDGs), will directly and indirectly benefit you and your loved ones, for times to come.
___
We started the Big Syn International Film Festival in 2019 with a mission to make millions aware of the United Nations Sustainable Development Goals (UN SDGs) and inspire them to act on the UN SDGs to create a safe and prosperous future for us and our children.
The relatable and entertaining films from across the world that have been part of our film festival have inspired millions to create positive changes around them. But, with over 85% of the global civic society still unaware of the UN SDGs (let alone act on those), we are nowhere close to the finishing line.
We run this festival purely through voluntary efforts and look forward to our friends and supporters for their benevolent support and love, to further our mission. Therefore, your kind contribution will enable us provide prizes to the winners, encourage them to create even more inspiring content, and also take the festival and its message to even more people around the world.
Any amount, big or small, or any suggestions, will encourage us to pursue our mission.
Thank you for your support.
Organising team, Big Syn International Film Festival
To contribute personally, please use the PayPal button below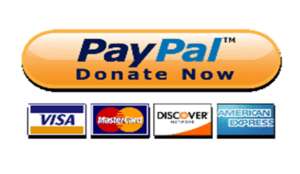 If your organisation would want to support the festival as a Sponsor or a Patron, please contact us to find more details.
Our friends and supporters