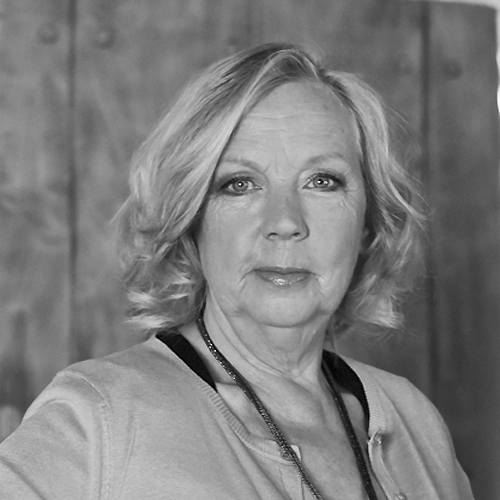 Deborah Meaden

Deborah is an Entrepreneur and Business leader best known for her role as an Investor on BBC's Dragons Den and more recently her work to promote the importance of biodiversity alongside "net zero" and is the key voice in the Save our wild Isles films promoting a more Bio-diverse approach for business.
Deborah launched her own glass and ceramics export company straight out of Business College and then went on to set up one of the first Stefanel fashion franchises in the UK.  With several successful businesses in the leisure and retail sector under her belt, Deborah became Managing Director of the holiday park business Westar Holidays, acquired the major shareholding in a management buyout and later sold the company in a deal with Phoenix Equity Partners worth £33million whilst retaining a 23% stake.  Following this, Deborah continued to innovate and develop the company, selling her remaining shares when the business was sold to Parkdean Holidays for £83m.
Deborah first appeared on Dragon's Den in Series 3 and is known for her environmental and ethical focus as well as being a shrewd and reasonable Dragon.  The show has led her to invest and advise in all manner of businesses leading to a wide-ranging portfolio covering a variety of sectors from research and fashion to DIY and food. She continues to invest in businesses outside of Dragons Den and most famously saved Fox Brothers, Somerset's oldest textile mill which now exports across the globe.
Deborah supports ethical, fair practice both in business and in life believing that taking care of the environment and wildlife is essential for our future security and wellbeing.  She is actively involved in a carefully selected group of environmental charities; is a Fellow of the WWF, a Trustee of Tusk Trust, an Ambassador for Micro-loan Foundation, Marine Conservation Society, World Horse Welfare and recently the RSPB amongst others. She has become a CIWF Compassion Visionary.
In early 2022 Deborah co-hosted the first series of The Big Green Money Show with Felicity Hannah, looking at company impact on the planet as well as how sustainability can be viewed as an opportunity or an inconvenience.