Welcome to the global screenings of the 2020 Big Syn International Film Festival
Congratulations to all the winners and the official selections!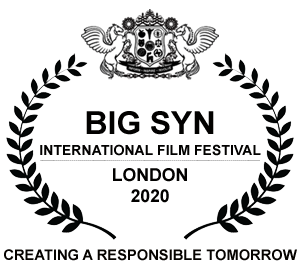 These entertaining and meaningful films were chosen from amongst around 500 entries from over 45 countries by an esteemed Grand Jury comprised of BAFTA and EMMY award winners, leaders from Media, Sustainability and Film Studies.

Please submit your feedback and suggestions here.
---
We are ever so very grateful to our Patrons, Friends, and Crowd Angels for supporting the festival.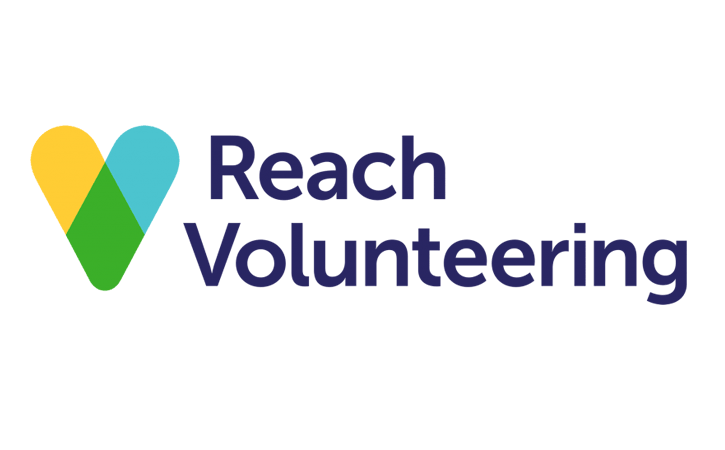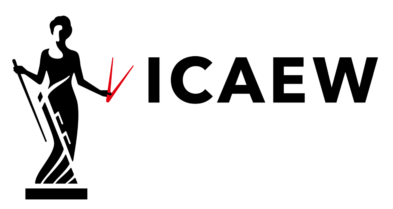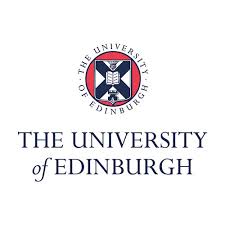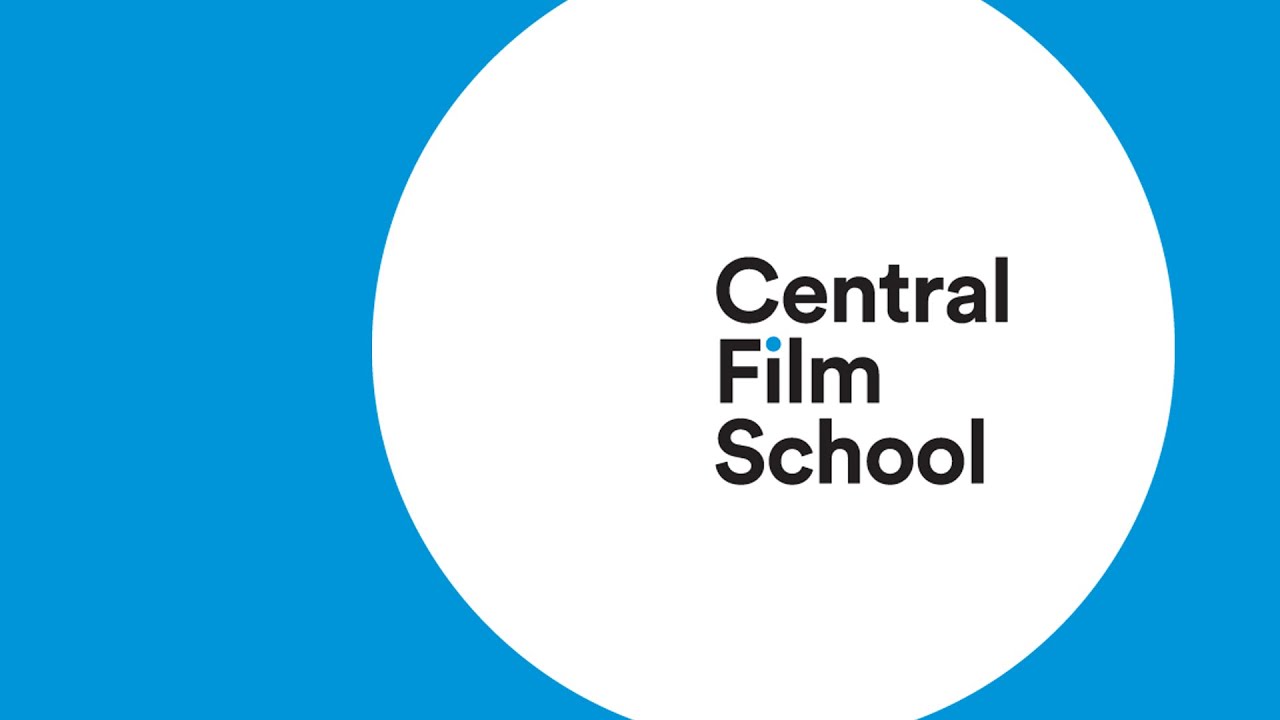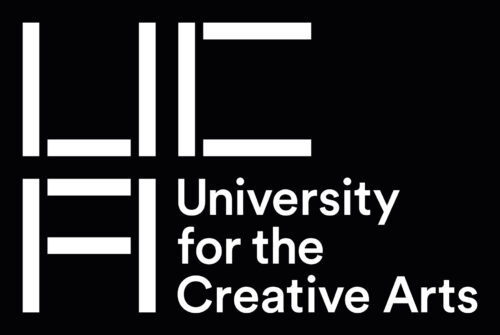 – Thank you –
---
Join millions of viewers to view and share these inspiring films below including some world premieres.
Supported by

These films bring to perspective the significance of one or more of the 17 United Nations Sustainable Development Goals (UN SDGs). Find out why they are important for you and your community.

Learn what you can do to ensure a thriving and responsible future for yourself and others by 2030.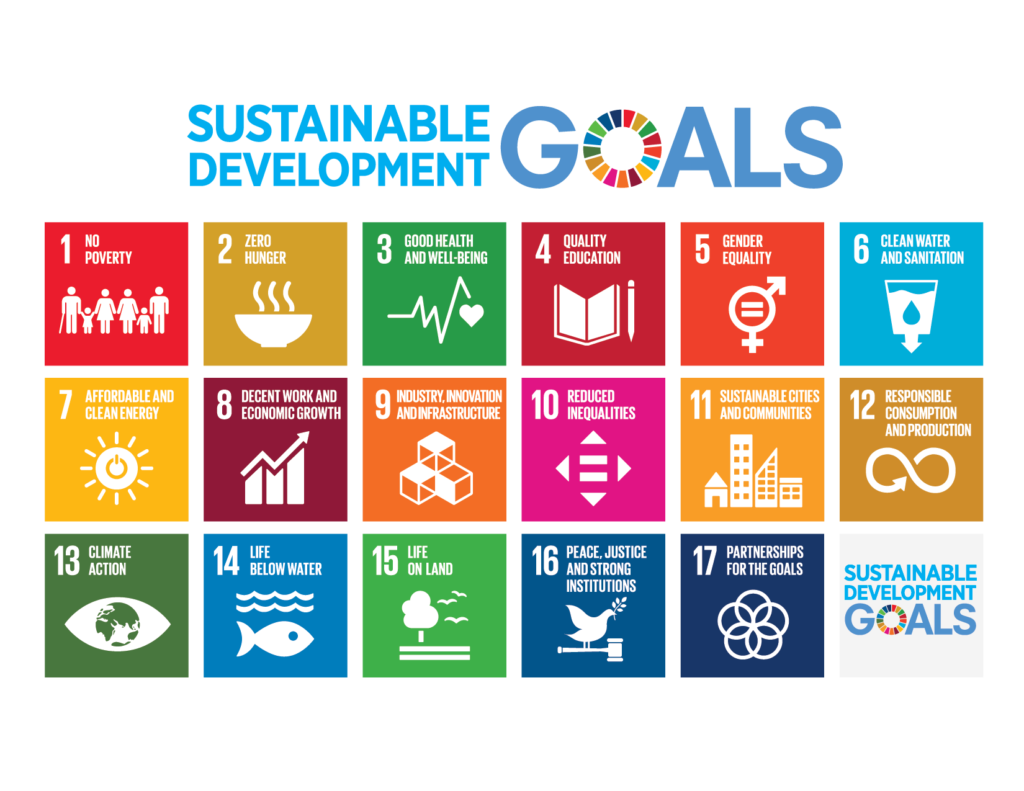 ---
Feel free to share these films with others to make them aware of the UN SDGs through these wonderfully relatable stories and inspire them to act now to create a thriving and responsible tomorrow.
---
People's Choice Award Winners (Public voting)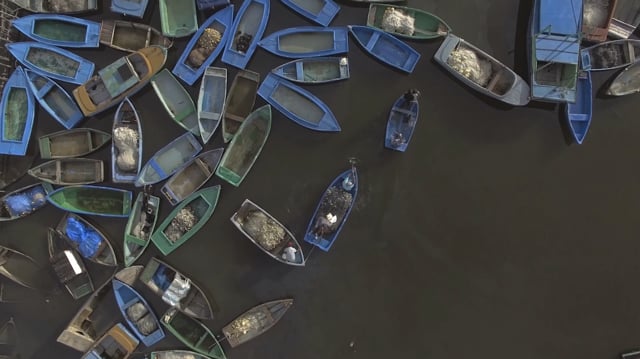 Fifth list (Winner)
Aguan-Sun Behind the Horizon (1st Runner-up)
School Circles (2nd Runner-up)
Fifth list (Winner)

Fishermen from the 'fifth list' are the economic backbone and largest labor force in all fishermen communities in Cuba. Fishing is their sustain, culture and life. At the same time, they acknowledge that the future of fisheries depends on the balance between their economic needs, environmental preservation, governmental will, climate change impacts and other cultural factors. Several interests and stakeholders take part in this story, narrated by voices from five different coastal communities in Cuba.

Aguan-Sun Behind the Horizon (1st Runner-up)

Bangladesh's socio-cultural environment always stands on gender discrimination, Girls are often considered to be financial burdens on their family and from the time of birth. Empowering women is still a dream from generation to generation. This is the story of Ms. Rahela Begum a 22 years old single unfortunate mother becoming a female rickshaw-puller, who breaking traditional gender roles while supporting her two children when her husband left her. Muslim-majority Bangladesh is one of Asia's most conservative societies where the concept of a woman doing such a job had been unheard of before Rahela hit the road three years ago in the capital city Dhaka. Barring all senseless conventions and stereotypes from consideration, Ms. Rahela is surely giving everyone in the sub-continent women-empowerment goals. From being hapless mother her journey, undoubtedly has been an uphill as well as an inspiring one. Her actions have proved that nothing could be the barrier if anyone could believe himself.

School Circles (2nd Runner-up)

Schools in the Netherlands are challenging the traditional models of education and democracy, taking us to new possibilities of organizing ourselves and our communities.
Feature Film
Riptide (Special mention award)
A Scottish schizophrenia love story road movie. Discharged from a psychiatric hospital, Jacob attempts to resume his life in Edinburgh, control his schizophrenia and be a worthy member of society. He works collecting litter from the streets. He boxes. He takes his medication. He writes everything down. His Dad barely wants to know him. Frustrated by this existence and encouraged by his psychiatrist to seek fulfilling opportunities, Jacob sets off to the Highlands in search of adventure. By the sea he finds the charismatic Eva, who claims to be the secret daughter of Ingmar Bergman. And she's on a mission. Jacob and Eva join forces and embark upon adventures.
Short Film
Aretha (Winner)
Eighteen year old Aretha wants to work at a Café that are in desperate need of staff. However, her first obstacle is to convince the Manager, Jim Laurel, that she has abilities that he just can't see. Can a young woman with Down syndrome cope with the fast paced restaurant? Will Jim even give her the opportunity? Written and Directed by Dave Thomas.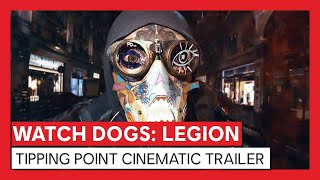 Tipping Point (Winner)
In a near and dystopian future in London, we are witnessing the desperate escape of a masked street-artist pursued by security forces. Despite his agility, he owes his salvation to a taxi driver who decides to act against the governement controlling the media and technology and threatening citizens.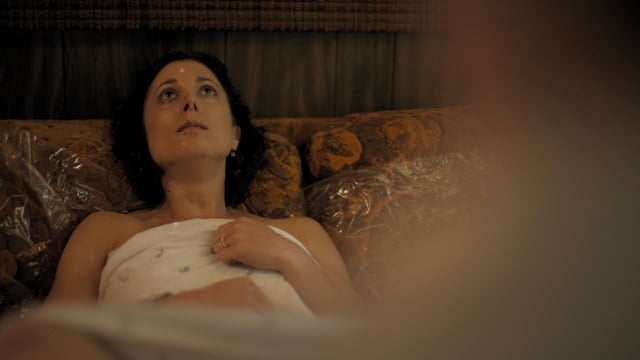 R. V. (Special mention)
Stripped of her rights, a woman's life changes when she ventures with her husband to remedy an impossible situation. R.V is a narrative short about the current threat to women's reproductive rights. Co-directed by Will Hawkes & Melissa Center, R.V follows a Woman's (Center) experience undergoing an abortion where access to safe, legal care is not an option.
Animation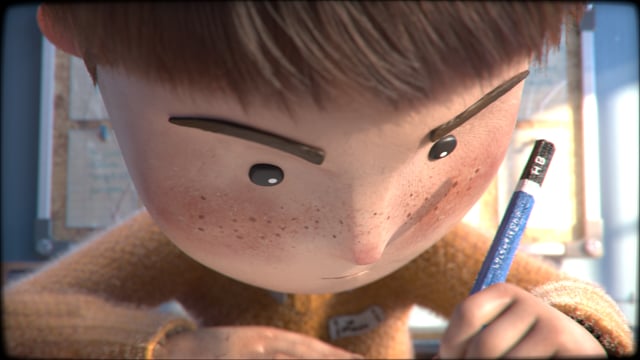 LES CHAUSSURES DE LOUIS (Winner)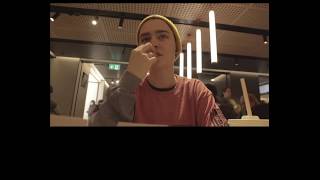 Pink and Blue (Special mention)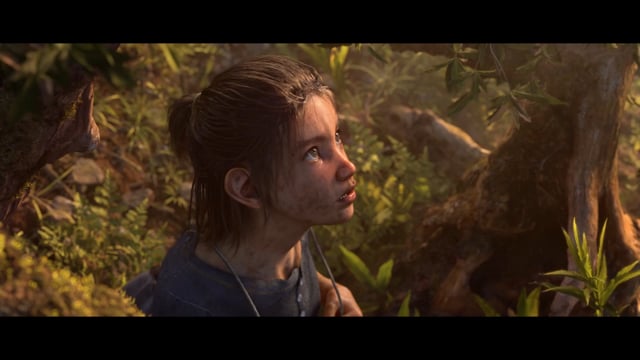 BEYOND THE TREES (Special mention)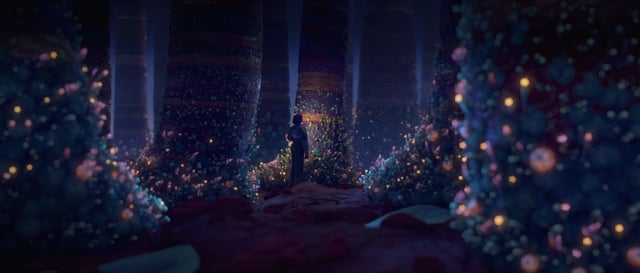 DEAR FOREST (Special mention)
LES CHAUSSURES DE LOUIS (Winner)

L o u i s , a n e i g h t a n d a h a l f y e a r s o l d a u t i s t i c k i d a r r i v e s i n h i s n e w s c h o o l a n d h e i s a b o u t t o i n t r o d u c e h i m s e l f .

Pink and Blue (Special mention)

Pink and blue is a short animated documentary. The film explores the life of a transgender man, his experiences of growing up, feeling different, as well as his story of coming out. The ironic film challenges the idea of gender and societies view on what it means to be male or female, while pushing us to sympathise with a person who does not fit into those gender norms.

BEYOND THE TREES (Special mention)

Everyday, a 7 year old indonesian boy, performs a long trip to reach his destination on time.

DEAR FOREST (Special mention)

In a possible future, Josée, a solid forest officer, is done tearing down the last trees of a small forest in the middle of the desert. Having not attained the quota set by her employer, she goes towards another forest that happens to be made from hybrids of trees and deers, constantly on the look for pools of light. Josée gets attached to the youngest member of the group while the machines sent by her company arrive in order to tear down the flock. Josée, powerless, witnesses the massacre. Alone, the small fawn survived and Josée takes it upon herself to guide him towards the light, helping his leaves grow again.
Meeting MacGuffin (Special mention)

500 years from now, in a post-apocalyptic future where humanity has fallen apart, a group of scientists and an animated sign complete the construction of a new human race and meet a groundhog climatologist who prepares them for their mission to restore balance to the decimated Earth.
Documentary
Scarred (Winner)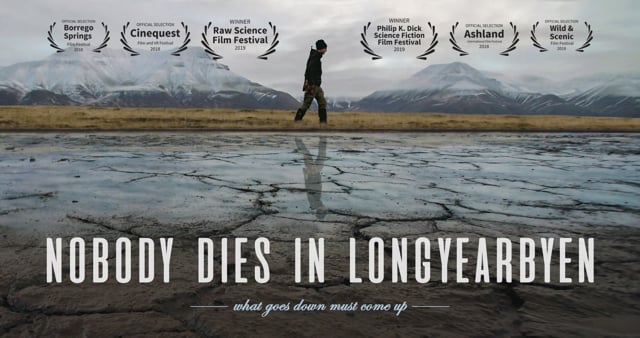 Nobody Dies in Longyearbyen (Winner)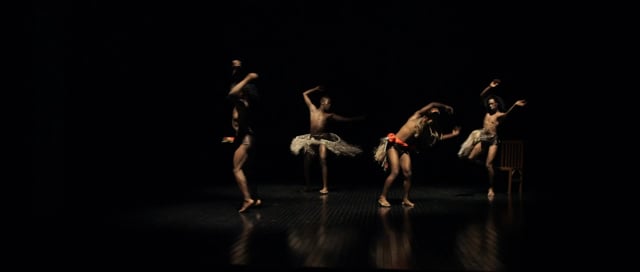 Beyond My Steps (Special mention)
The Girls are not Brides (Special mention)
EDUCATION ON THE BOAT -A NEW HOPE FOR TOMORROW (Special mention)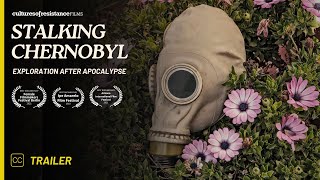 STALKING CHERNOBYL: exploration after apocalypse (Special Mention)
Scarred (Winner)

Scarred is a documentary on acid attacks on women. The film revolves around the lives of the survivors who have lost not just their face, but their identity. The film also explores the underlying patriarchy and misogyny which has given rise to these crimes.

Nobody Dies in Longyearbyen (Winner)

What goes down must come up. The catastrophic impact of climate change on permafrost leading to global pandemics.

Beyond My Steps (Special mention)

During the montage of the 2017 season show of the Contemporary Dance Company of Angola coreographed by Mónica Anapaz, five dancers explore the concepts of tradition, culture, memory, and identity, questioning the transformation and deconstruction of these themes in their own lives. Most of them - coming from other provinces of the country - bring memories and traditions with them when moving to the bustling, erratic and frantic reality of the capital. For the sake of integration, there is a need for the partial abdication of who we are and the need to create a new identity, reflecting on what remains original in us along the different paths of life we trace.

The Girls are not Brides (Special mention)

'The Girls are not Brides' is a documentary film on early child marriage. Child marriage is a strong social custom in Bangladesh and has the fourth highest rate of child marriage in the world. Due to cultural setting, girls are regarded here as an economic burden and are expected to marry very young. So, for millions of girls in Bangladesh, marriage comes so soon and the damage follows them throughout their lives. This film is not only focusing on the negative situation facing of girls; the main intention has been given on four different successes stories of some girls, those who have stood up against child marriage and ultimately succeeded and established themselves in the society . These heroic and victorious examples will encourage girls to decide their own destiny while showing their parents a way to be supportive of their decision rather than regarding them as an economic burden. Child marriage is just only a social obsession and nothing else moreover it is also a massive violating of child right. So this film can use globally to change peoples' perception and create awareness.

EDUCATION ON THE BOAT -A NEW HOPE FOR TOMORROW (Special mention)

This film is on climate adaptation issue. How the people of Northeastern regions of Bangladesh is dealing with the climatic adverse condition of 'Cholon Beel', the biggest wetland of this region. These areas are fully marshland and it is inundated by water 8 to 9 months a year; the inhabitants of this area are completely depended at the mercy of the environment for survival. Traveling on boat is the only means of transportation for communication. The sort dry season allows only one crop and the people have turned to fishing as their only souse of income. Naturally, with such meager resources to be tapped, the people live well below the property line. Moreover, as communication in this reason is poor at the best, infrastructural benefits is almost non-existence. Inhabitants are deprived from their basic needs as a result due to the scarcity of high land schools; the children suffer the most with very limited access to education. This has been the way of life for generations. The only thing they can hope for is luck. In such despair in 2002, a non-profitable organization came forward with an amazing idea to promote education and basic human needs of that impoverished regions. They tried to use the natural event of these regions ---- 'Water' and 'Boat' simultaneously to build up a scheme called "Education on the Boat". It is really an astonishing effort to promote education and basic needs in all perspective by considering economic, climatic, and environmental adversities. It is the first river-based environmental education and training effort in the country that teaches how to protect the environment and conserve water. Boat schools are the combinations of a school bus, schoolhouse, training boats, library and medical centers etc. Boat schools move from different riverside villages to collect the students & its beneficiaries and finally docking at last destination, arrange on board classes and training as well as provide other facilities accordingly. After the end of session, the boats drop recipients at their places and then moves forward to pick other groups. Within seven years, one hundred thousand families have directly benefited by this process.Through these innovative techniques they are not only to promoting education and basic human needs as well as conserving the environment . At the same time, to lift people out of poverty in any given situation within the most cost effective manners.

STALKING CHERNOBYL: exploration after apocalypse (Special Mention)

STALKING CHERNOBYL: exploration after apocalypse—directed by Iara Lee (a Cultures Of Resistance film)—a documentary that examines the underground culture of the Chernobyl Exclusion Zone. Three decades after the world's most infamous nuclear disaster, illegal hiking adventurers (known as "stalkers"), extreme sports afficionados, artists, and tour companies have begun to explore anew the mysterious, ghostly landscape, where trees and forest animals have reclaimed land abandoned by villagers. Even as survivors continue to reckon with a dishonest government's attempts to cover up the extent of the disaster, and as humanity faces new nuclear incidents in place like Fukushima, the Chernobyl site has turned into a bizarre tourist attraction, drawing seekers with a taste for the post-apocalyptic.
Public Service Announcements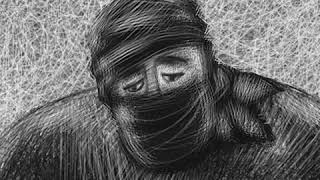 The Saviour (Winner)
1 B I L L I O N (Special mention)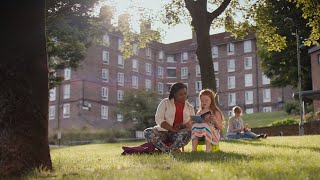 WordsTakeYouPlaces (Special mention)
The Saviour (Winner)

Based on a true story that happened in Nabha, Punjab. Sometimes the biggest crisis brings out the best in people. When you hear the whistle today, please know what to do. Here is the original video in Nabha Punjab where you can see how people giving their love and respect to the frontline workers.

1 B I L L I O N (Special mention)

There are 1 Billion people with a disability in the world. Yet with so many people with disabilities, one would imagine they are accepted as part of society, have equal opportunities to education and work - however, in this short documentary film, we learn that people with disabilities are often less than second class citizens in their own Country. The Statistics globally and in Ireland, show that people with disabilities are still struggling to be recognised as equals, with many demonstrating their 'ability' to make a significant contribution to the broader community, just like everyone else.

WordsTakeYouPlaces (Special mention)

Doorstep Library is a literacy charity that believes in the power of words to take children places, not just in their imagination, but in their lives. We want to see a world where all children can thrive in homes in which books are celebrated and a love of reading is embraced. With one in four 11-year-olds leaving primary school unable to read or write properly, we recruit and train home-reading volunteers to go into some of the most disadvantaged areas in London to help introduce young children (aged 0-11 years) to the pleasure of reading. Our volunteer recruitment film #Words Take You Places aims to highlight the joy that being part of Doorstep Library can bring to children and their families and to the amazing people who volunteer with us. It portrays the journey of a family struggling with inter-generational literacy issues and the benefits that regular visits from Doorstep Library volunteers can bring. The story shows the wonderful relationship that develops between a young girl and a volunteer as they read together over the course of a year. The film, which was funded by the John Lyons Foundation and Media Trust in the UK, has given us a fantastic platform to showcase the benefits of the work we do, encouraging not just volunteer recruitment but also vital donor support.
Official Selections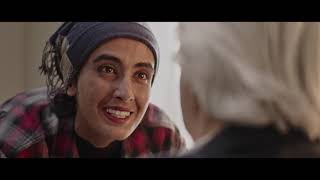 Guise
Silence Undone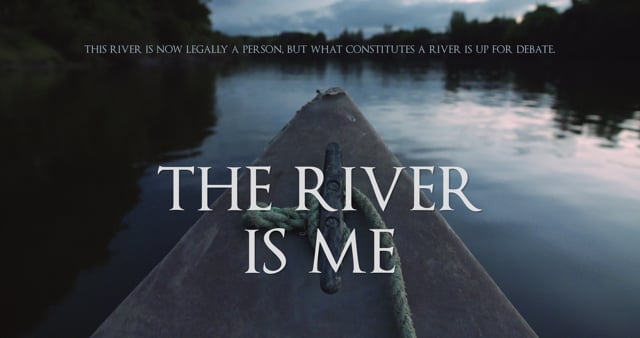 The River Is Me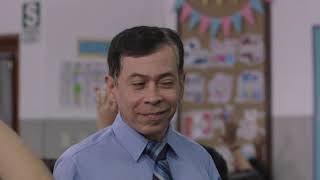 Holestepper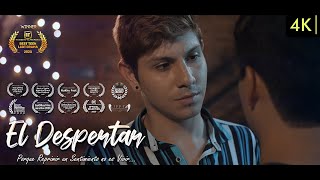 The Awakening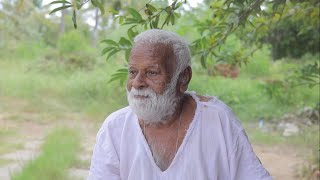 The Organic Seed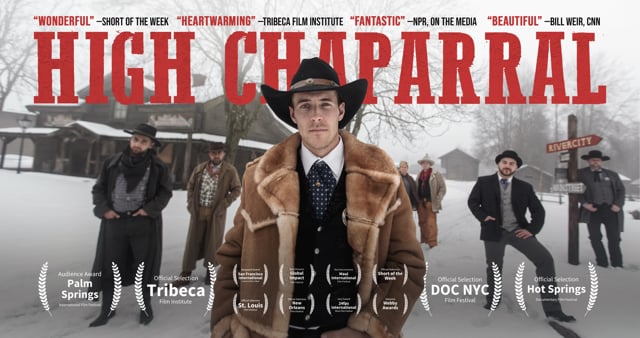 High Chaparral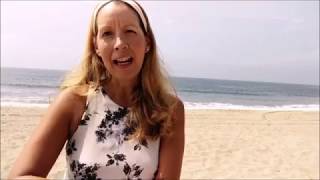 INVISIBLE
Don't Forget Them
Climate Change and the Human Prospect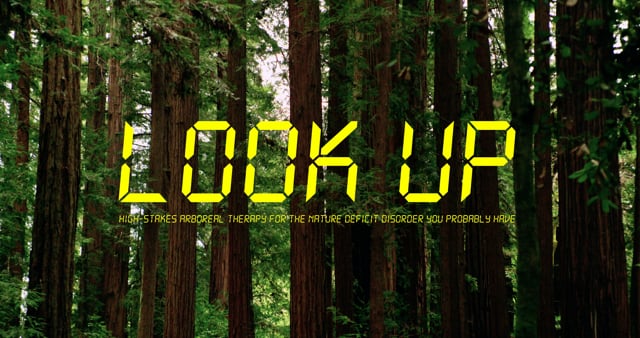 Look Up
One Million Lights Zambales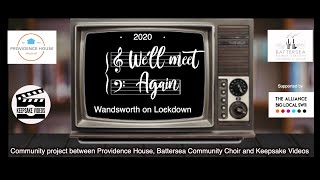 We'll meet again, Wandsworth on Lockdown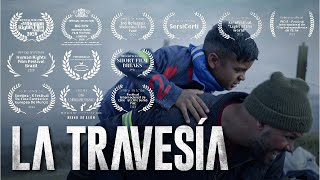 La Travesía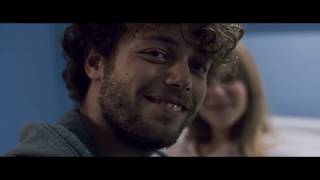 Aggrappati a Me (Hold on to me)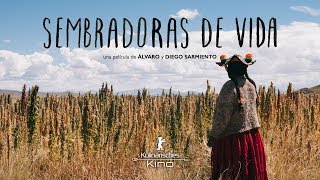 Mothers of the land
Stories Happen in Forests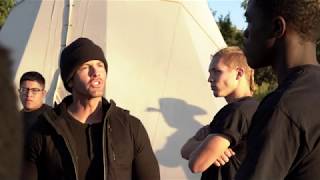 Seven Arrows "Juvy Cowboys"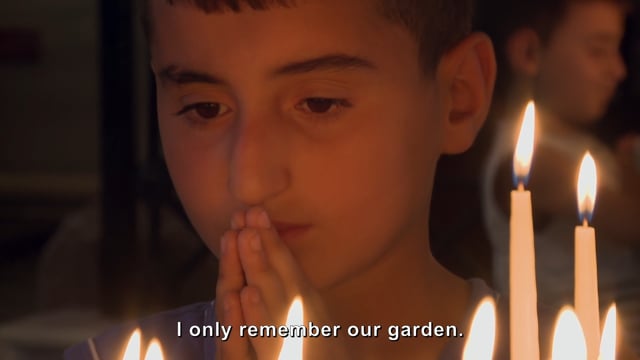 Do You Think God Loves Immigrant Kids, Mom ?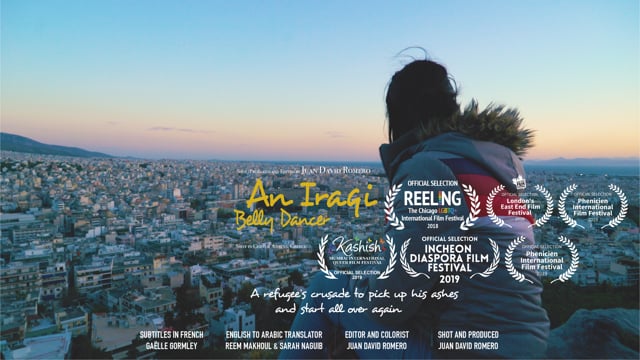 An Iraqi Belly Dancer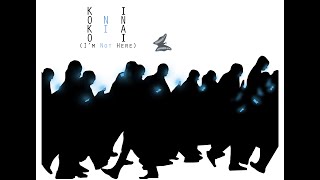 I'm Not Here
Guise

In Iran's society, because of religious prejudices, people always face restrictions and gender discrimination's to work. Guise is story of a girl's life living in poverty and come from a lower social class. She is captured with absurd prejudices and baseless religious beliefs in a family in Iran.... She has to wear menswear and make men's makeup to go to work.

Silence Undone

Silence Undone is a short film inspired by the personal story of lead actress and scriptwriter Linda Jacobsen. She wants to spark a conversation around child abuse and mental wounds it leaves behind and offer hope and encouragement that living a full life and forming intimate connections is possible and that we need not be chained forever by our past darknesses. Synopsis: When Sofie was a child she was sexually abused by her stepfather. To hide this fact, she keeps people at a distance. Now, 20 years later, she is in love with Matthijs, but their relationship is on the rocks because she keeps pushing him away. The only way this relationship can be saved is for Sofie to open up, be vulnerable and trust Matthijs. But how? Sofie enters the abstract, visually captivating world of memory and the subconscious to confront her past and face her inner child. She surrenders and re-experiences the moment where it all began and comes out the other side well on the way to learning to accept herself and trust others.

The River Is Me

This river is now legally a person, but what constitutes a river is up for debate.

Holestepper

Angel (Oswaldo Salas), an enthusiastic high school teacher, discovers a website where his students make fun of him and his disability through some strange videos. Mixing the reality and the digital universe adolescent, Angel will be involved in a world hitherto unknown.

The Awakening

Cristian, a 17-year-old university student, begins to doubt his sexual orientation after meeting a fellow student, but both for his education and for his social circle, the idea is not made that what he feels is real, so You will have to make a decision in your life.

The Organic Seed

The Organic Seed is a Documentary film on G H Kashinath, a veteran progressive agriculturist and social reformer. Kashinath was born in 1935 in Giriyapura, a small village in Kadur Taluk, Chikmagaluru district. His education lasted till senior intermediate after which he discontinued to take up his familial occupation of Agriculture and Farming as a profession. At a very young age he set up a farmers' association to resolve their problems, he became the first person to encourage farmers to gain high yield by introducing fertilizers in the village. At the time when people were practicing farming using local cows, he introduced "Amruth Mahal" breed cows which were suitable for ploughing of land and other agricultural activities. He was one of the pioneers of Milk Producers Association in his village and was responsible for the increase in the production of milk. For the first time in Karnataka in the year 1960 he introduced mass weddings to cut down lavish expenses on weddings under the name Navajeevana Darshana Mantapa and he set an example by getting into wedlock in the same mass marriage. This concept was given wide publicity by the media throughout the country. During the famine period in 1961-62, he along with the educated and affluent people arranged food and relief materials to the affected people. In the year 1962-63 when Sri Gurukrupa Educational Institution was started in his village, he was the board member, he then later became the director of the institution in 1974. At the time when the school had only boys' hostel, with his determination and effort Kashinath started a Girls hostel with just 6 girls, which now crosses more than 100. After serving for 38 long years he retired in 2018. His work towards the upliftment of the village when he was the chairman of Grama Sabha between 1964 to 2000 set as an example to the entire country. During his term as the chairman the disputes were resolved under his guidance without taking it to the Court or Police. G H Kashinath is a focussed agricultarist who has been into dairy farming, rural development and social service. He is leading a meaningful and committed life for eight decades. He is our state's role model and proud Kannadiga

High Chaparral

A theme park celebrating America's mythic Wild West in wintery Sweden becomes a welcoming home for refugees fleeing the Syrian civil war. One of the last places you might expect to find an American-style Wild West theme park is in the middle of a Swedish forest, yet High Chaparral and its second life as a refugee camp feels strangely appropriate. With so much immigration in a short amount of time, Sweden has had a lot of logistics to work out — like where to put them all. When asked about his decision to allow his theme park to become a camp while closed for the winter, Emil Erlandsson said that he knew his grandfather would've done the same. "He built this place with the philosophy of the American settlers." While many refugees take shelter in tents and athletic stadiums, this bizarre and unexpected American West setting in the middle of a Swedish forest in the middle of winter has become one of the better refugee camps in Sweden. And for 500 refugees, one of the most unique camps in the world, and a safe place far away from home.

INVISIBLE

The homeless crisis in Los Angeles has reached a breaking point. Instead of focusing on what to do once someone becomes homeless, the focus should be on prevention and finding support for those who need it most.

Don't Forget Them

A doctor travels to the refugee camps near Duhok, Kurdistan in order to help with the medical need there.

Climate Change and the Human Prospect

Brief Synopsis "The climate change issue, what we're confronting, it's impossible. It is beyond us. But then, on the other hand, throughout history the most interesting things have been in those moments in history when people decided to do the impossible and that's what we need to do now. And that's what we will do now." - Rankin MacSween, Thinkers Lodge, Pugwash, Nova Scotia, Canada. Climate Change and the Human Prospect documents the vision created at the Climate Change and the Human Prospect: A Thinkers Retreat held at Thinkers Lodge in Pugwash, Nova Scotia. On the 60th Anniversary of the Inaugural Pugwash Conference on Nuclear Disarmament held in 1957, twenty-four global and regional Thinkers, armed with the conviction that local action is not only possible, but also the best path forward, gathered to define a path to restore and revitalize local communities in the face of climate change. In the compelling setting of the Thinkers Lodge where scientists and scholars from all over the world have stayed and tackled the world's most pressing issues through the power of dialogue, Climate Change and the Human Prospect captures the thoughts, emotions and ideas of these Thinkers – scientists, economists, municipal councillors, planners, artists, community activists, First Nations and Eastern wisdom representatives, the Project Drawdown Director and others – as they articulate global warming's cascading impact on small, rural, and coastal communities and focus on actionable, locally-oriented and forward-motion climate change plans. Long Synopsis We know there are no more chances. It is not going away. Today is the time to take action. We need to deal with our climate crisis, just as we have lived with the 20th century legacy of nuclear war. In 1957 at the inaugural Thinkers Retreat on nuclear proliferation at the Pugwash NS Thinkers Lodge, the hearts and minds of renowned thinkers – scientists from both sides of the Iron Curtain – assembled near the medal room, which now displays the 1995 Nobel Peace Prize, the Lenin Peace Prize, a letter from Albert Einstein and numerous other items conveying the potency of this place and its history. Fast forward sity-years when twenty-four global and regional Thinkers gathered for two and a half days of intense, intentional, and focused conversation on Global Warming, the greatest threat facing humankind. In this compelling setting, the film Climate Change and the Human Prospect documents the vision created by this diverse group of Thinkers — scientists, economists, municipal councillors, planners, artists, community activists, First Nations and Eastern wisdom representatives, the Project Drawdown Director, and others— as they powered through a cross pollination of thoughts, emotions, and ideas, fostering charged and difficult conversations. Without shying away from the hard reality of a changed and changing world, we witness these Thinkers identify and articulate Global Warming's cascading impacts on small, rural, and coastal communities. Believing local action as the best path, the Thinkers' mission was to move from 'conversation' to 'doing' by generating a roadmap to develop community-based action plans, with drawdown potential, that enable us to manage life in a very different world. It is the Thinkers' belief that our shared duty now, as one people, is to protect and repair our Earth. This film freeze frames the moment these Thinkers take first steps towards an ongoing and positive movement, generating new ideas and innovations to help our communities survive and thrive in the midst of the looming environmental threat of climate change.

Look Up

High-stakes arboreal therapy for the nature deficit disorder you probably have. Once a year, adventurous arborist and tree climbing instructor, Tim Kovar takes a select few on a climb up one of the tallest tress in the world — a summit he says less people have attempted than Mt. Everest. For an unforgettable way to battle nature deficit disorder and re-connect with the Earth, we purchased a couple carabiners and brought way too much camera equipment 180 feet up an 850-year-old California redwood called "Grandfather" to see how squirrels dream. Whatever happens, don't forget to look up.

One Million Lights Zambales

A short documentary on the NGO, One Million Lights Philippines, their mission, and a recent trip they made to Zambales, Philippines.

We'll meet again, Wandsworth on Lockdown

This intergenerational video is the result of a partnership between the Providence House youth Club "Yes Project", the Battersea Power Station community Choir and Keepsake Videos. The introduction of this video was created to learn more about our project by the main artists & creators of this video. The first part of this music video was created by the Battersea Power Station Community Choir on Zoom singing the original version of We'll meet again from Vera Lynn (We have obtain the right to use the lyrics) The second part of the song was created by the young people of Providence House under the supervision of Yes Project creative Director Esther Clevely The video and all the special effects was created by Sandra Munoz-Alvarez from keepsake Videos with picture and video material she created or obtained from the artists and the community. Synopsis: This positive music video was created and based on the lyrics of Vera Lynn song "We will meet again". It is dedicated to all of those who have been affected by Covid-19 and every one on the the front line helping out in our community. We will be with our friend again, we will be with our family again, we will meet again....

La Travesía

Two Venezuelan brothers migrate to Colombia after the situation in their home country becomes unbearable, but everything turns upside down after they get robbed and have to continue their hundred mile journey without money or food.

Aggrappati a Me (Hold on to me)

The young roman boy Filippo, meets Alice in a tram, a child with down syndrome. She wants to be escorted home but he is late for an important appointment.

Mothers of the land

MOTHERS OF THE LAND accompanies five women from the Andean highlands in their daily struggle to maintain a traditional and organic way of working the land. In the Andean Cosmovision, women and earth are strongly interrelated. Both, a women's body and the earth's soil are capable of giving and nurturing life. In the context of an ever-growing industrialization of agriculture, the use of chemical pesticides and genetically modified seeds it is women, who, connected to earth through bounds of sisterhood, take on the role of protectors.

Stories Happen in Forests

12 people. In the woods. Telling their stories... I hiked out into the forests of the Southeast to listen. What I found in the power of story and in our connections to the forests is more important now than ever. Forests hold our stories. Our history. Our dreams. Our strength. Our future. Humanity happens in forests. Stories happen in forests.

Seven Arrows "Juvy Cowboys"

Escaping the "Breaking Bad" streets of Albuquerque, Keith Copsin takes a job in Arizona as a Youth Counselor leading a team of teenage boys from the juvenile Detention Center on a modern day wagon train adventure across the North American wilderness, to the boarder of Canada. Forward March!

Do You Think God Loves Immigrant Kids, Mom ?

This film tells the struggle of Armenian families migrated to Turkey/Istanbul who try to provide education for their children despite all the circumstances. In the core of this struggle, which started in 2003, there stands a dining hall centered school, located in a basement of a church where migrant children receive education from volunteer educators. During the film, the struggle of children living in a foreign land, their daily lives, their former habits and longings are told through the eyes of migrant children.

An Iraqi Belly Dancer

An Iraqi LGBT refugee who is also a belly dancer escapes his country and moves to Greece, seeking safety from a family who wants him dead and hoping to find a home that will grant him a life in peace and tranquility.

I'm Not Here

Sci-fi​/Fantasy Short Film Logline: An Imaginative, visually rich story in which two characters tackle themes of social media, isolation in a crowd, and the need to connect. Summary: We follow two characters from two different generations living in a society obsessed with their phones. And I mean more obsessed than a lot of us are today. One of them becomes an ex-librarian who has never owned a phone and hates what society has become. The other is a high school student who grew up into this phone obsessed society, but then one day loses her phone. As both of their lives change, so does their view of people.
No Offense
Bullying can happen to anyone at any age, in any walk of life. It is unfortunately, very common, so please do not feel that you are alone.