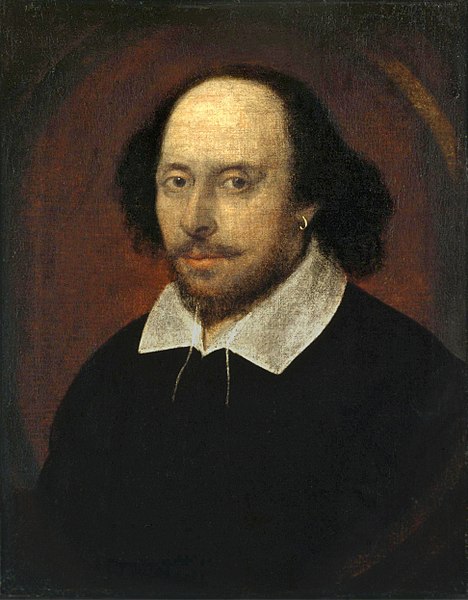 3rd Sep 2020. Contributor: Jean Sat
Did you know that Shakespeare wrote King Lear very likely while isolating or in quarantine during the 17th century plagues? Given the fact that the play was first staged in front of King James I on Boxing day, 1606 – very likely, that must have been the case!
So really what history tells us is that Showbiz had been in similarly difficult times before as well, and have emerged successfully from it. But surely, with COVID 19 what we see in the film industry today, is unprecedented in recent times.
Around the world, cinemas have closed, film releases have been delayed, film productions have halted, film festivals have been postponed or cancelled or moved online, box office collections have dried up while online streaming has replaced traditional movie outlets.
One silver lining perhaps is that the current break in film production will increase the future demand of content. Also, the pandemic in some cases has offered the much needed boost in original creativity, as people in lockdown had far more unstructured time to create, than otherwise!
The film industry is coping with these changes in various ways. The most obvious are the delaying film releases. The latest Bond film No Time to Die has been postponed until November, and Mulan's release date was pushed back three times from March to September 4th, when it will be unconventionally released on the Disney Plus streaming service and in theatres the same day in countries which don't have access to Disney Plus and has theatres which are open. Other film releases have been postponed indefinitely as the industry tests the waters of the post-lockdown world and when they think viewers will be comfortable enough to go to movie theatres.
Some studios have been less effected and have found ways to stay afloat—even thrive—with certain films released during the pandemic. According to The Wall Street Journal, Universal's Trolls World Tour was released on digital rental platforms in May and made almost $100 million in its first three weeks, which was higher than what the original Trolls movie made in five months showing in cinemas. Jeff Shell, CEO of NBCUniversal, has talked to the Wall Street Journal about how the Studio will continue to release films both in theatres and on streaming services following the immense success of the Trolls World Tour release. Theatre owners have been very critical of Universal, with Adam Aron, the boss of Odeon Cinemas, even going as far as banning all Universal films from his 1,000 cinemas worldwide, should they continue to release films at home and in theatres simultaneously. However, not long afterwards this decision was reversed, and a deal was made between the studio and the theatre chain, allowing Universal's films to be made available on premium video-on-demand after just 17 days of showing in cinemas. This unprecedented deal has shaken up the traditional theatrical window which previously required studios to play their films in cinemas for almost three months before being made available at home.
Cinemas are now under immense pressure as streaming services are replacing them, and the film industry as a whole is affected by this as viewing films in a cinema now costs more money than on a standard streaming service. It also means that because of the popularity of streaming services during the lockdown, people may be more reluctant to watch new releases in cinemas even with social distancing measures in place. Not all movie theatres have the same policies, and the fact that some, such as AMC Theatres, have faced backlash due to lenient policies may put off future customers.  
Social distancing in cinemas would mean seating around 2 metres apart. Hence, cinemas around the world are getting innovative, with one in Italy moving viewings outside and creating a drive-in complex for access to hundreds of cars. A local government in Madrid has funded a mobile cinema which allows people to watch films from their balconies.
Another way that COVID-19 has affected the film industry is that most filming have halted. According to the International Cinematographers Guild, it is estimated that around 120,000 people have lost their jobs in Hollywood. In the UK, around 50,000 industry freelancers have lost their jobs as a result of the pandemic. It will be a slow process to regain jobs as the reopening of filming will come with lots of changes, with more protocols and safety measures in place. Filming will no longer be the same as the crew will be required to wear masks and have to be routinely tested for COVID-19. Scenes with big crowds won't be shot in the same way and there will be less work for extras. There will be more medical staff on sets and more restrictions on interaction among actors. Filmmaking will become unpredictable and precarious because if an actor or member of crew is tested positive with COVID-19, the entire production team will have to quarantine.
However, it is important to note that some films were still shot during the pandemic, like Warhunt which wrapped up in April. This shows that filmmaking is still possible even with social distancing measures in place.
There is also a distinctive change in the type of content audiences want to see now. People now want to see stories that speak to the experiences and values rediscovered during life in lockdown. There is a newfound focus on stories with more honesty and substance during these tumultuous times. The ongoing Big Syn International Film Festival has always promoted such meaningful visual stories with global messages- messages that aim to inspire positive change all around us.
Overall COVID-19 has affected the film industry at every single level. However, it is important to remember that while film production is compromised, films releases postponed or only limited to streaming services, there will be no shortage of good stories and original creativity that will come out of this pandemic, and we can't wait for those new creations- but all in due time!
Want to write something similar or totally different to the one above? Contact us with your details.