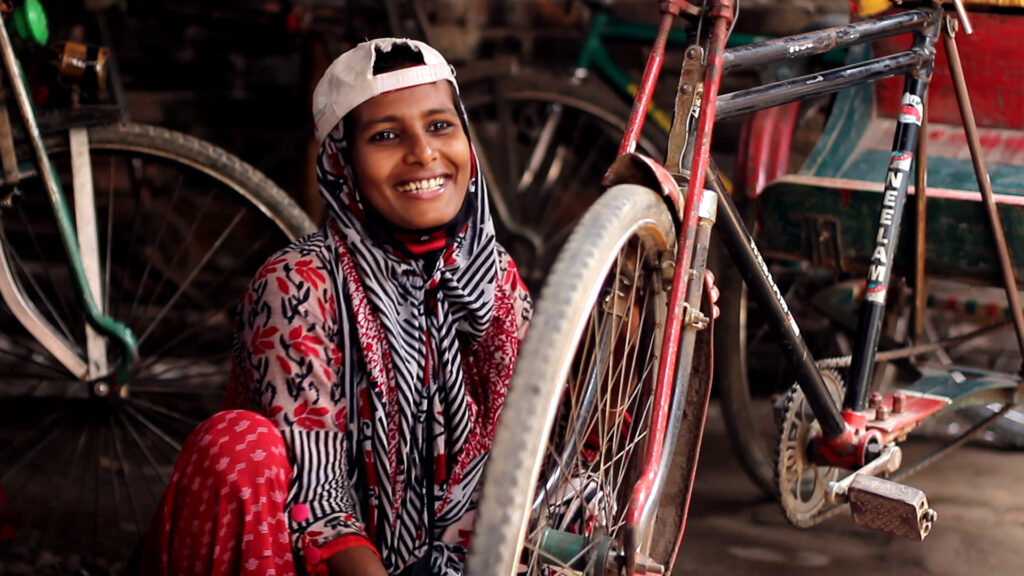 23rd Oct 2020. Contributor: Jean Sat
The Big Syn International Film Festival celebrates meaningful stories which have a lasting impression on the audience. Films with worthwhile messages have the power to inform and influence people and can lead to positive changes in the world, whether they be social, economic or political.
The films nominated for the 2020 People's Choice Award of the Big Syn International Film Festival are embodiments of this power of storytelling and how relatable stories can influence society to create a more responsible future for everyone.
The 16 nominations for the 2020 Big Syn International Film Festival have a common vibe – they are all stories of hope and resilience, and show the wonderful things that happen when people come together to fight for a better world. The key themes identified in this year's nominations range from climate emergency to discrimination (all forms) and gender inequality and showcases innovative solutions to overcome challenges faced by society at large.
The theme resonates in the fight for climate activism with Youth on Strike by Rob Innes' as well as in L'EAU EST LA VIE (WATER IS LIFE): FROM STANDING ROCK TO THE SWAMP by Sam Vinal. We see how climate change is affecting local communities around the world, what people are doing to adapt to this changing world, and conserve their traditions and livelihoods at the same time in films such as Fifth List by Giselle Garcia Castro, Education on the Boat—A New Hope For Tomorrow by KM Taj-Biul Hasan and Mothers of the land by Diego Sarmiento and Alvaro Sarmiento. These films are testament to the humongous impact of climate change and the resilience of those who are fighting against the forces that threaten to destroy the planet.
Films such as An Iraqi Belly Dancer by Juan David Romero, Holestepper by Sergio Fernández Muñoz, 1 BILLION by Dave Thomas and Do You Think God Loves Immigrant Kids, Mom? by Rena Lusin Bitmez show us the importance of representing people in our society who far too often are unable to voice their plight because of 'who they really are'! Surely our modern society is yet to evolve as an inclusive one.
Film also has the power to offer alternative solutions to social issues, and we can see this in Charlie Shread and Marianne Osorio's School Cirlces , which shows us how some schools in the Netherlands are challenging what we know about democracy and education. The film suggests a different way of operating which has the potential to work better for ourselves and our communities. High Chaparral by David Freid shows a different perspective to the migrant crisis by telling the story of a unique refugee camp in the middle of a Swedish forest and the struggles and hopes of those who stay there. One Million Lights Zambales by Carmel Limcaoco and Andy Sanda is about the amazing mission to provide solar energy to disadvantaged communities in the Philippines, which will change people's everyday lives there without impacting the environment. #Words Take You Places by Michaela Lowe tells the story of a family struggling with literacy which highlights the issue of illiteracy in disadvantaged communities in the UK. The film shows, with the help of Doorstep Library, a literacy charity based in London, volunteers can help children enjoy reading and open up opportunities for them in their lives.
Film has the power to bring attention to issues such as gender inequality by telling the stories of women from around the world and the difficulties they face simply for being women. RV by Will Hawkes and Melissa Center is about the current and ever-pervasive threat to women's reproductive rights and the struggles and dangers that too many women have to go through in order to have a say about their own bodies and lives. Scarred by Sarah Thomas documents acid attacks on women and follows the survivors of these attacks whose lives have changed, examining how rampant patriarchy and misogyny has led to the rise in these crimes. Aguan-Sun Behind the Horizon by Novera Hasan Nikkon tells the inspiring story of Ms. Rahela Begum, a 22-year-old Bangladeshi mother who has gone against traditional gender roles by becoming a rickshaw-puller in Dhaka. Her story simply tells us that a lot can be achieved possible when people dare to be different!
Overall, the films nominated for the 2020 People's Choice Award have a collective theme of hope and highlight how the society and the world should evolve. These brilliantly made films show the power in each and every one of us – in the PEOPLE! These films idolise the idea that if people stand up for what is right, change is possible.
Please find some time to find out more about this year's People's Choice Nominees and vote for your favourites. More importantly, it would cost nothing to share these films with others so that they too are made aware of the UNSDGs and learn what they can do themselves to meet the sustainable development goals by 2030 and transform their future and the future of generations to come.
Want to write something similar or totally different to the one above? Contact us with your details.